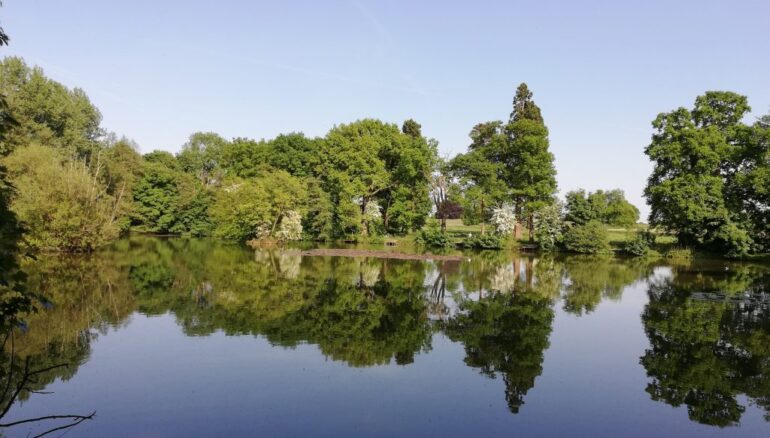 BMAA newsletter – January 2021
BMAA Newsletter January 2021
Happy new year to all our members from the BMAA committee and officers.
I am sure that none of you need reminding that we are still living with the effects of the pandemic, this has obviously had a significant impact on our ability to run, manage and maintain our waters/club we have decided therefore to issue this newsletter, as we are yet again in a position where we cannot hold an AGM due to social distancing etc – we had hoped that we could hold a meeting at kingstanding however this will not now be possible, our backup plan had been to utilise zoom for the meeting again this has been curtailed due to our inability to even meet in limited numbers at our clubhouse facility due to the new restrictions in place.
As a result, we have had to make several decisions to enable the club to move forward which we would usually have brought to the attention of the AGM for agreement, this has not proven possible – we have referred to these decisions within this newsletter for your information.
Website and online payment methods – We have appointed a company to update our website and online payment method, we have also decided that all members from the 1st of March 2021 will be issued with a plastic membership card with their membership expiry date and photograph, these cards will be renewed when your membership is renewed throughout 2021 and will be sent to you direct by the company we have appointed. This will initially require all members to resubmit a photograph at the time of paying their subscriptions, we do have access to photographs submitted by some members who have paid online although other members will be requested to send a photograph when paying their subscriptions. This will result in all members having a single card and will eliminate the old paper receipts, printing of online membership details etc. This will result in a far easier system for our bailiffs to check that members have paid their subscription money and are valid members of the club.  There will obviously be issues during the switch to the new system please bear with us whilst we sort these problems this year during the paying in process.
Fly Fishing
We have also organised a fly fishing paying in night for the 1st of March 2021 (subject to covid restrictions), this will be held at kingstanding at 7:30 PM this is an opportunity for fly fishing members to purchase one of the limited number of permits to fish at Blithfield – these tickets all sold out last year so if you want a permit bear this in mind. Applicants attending will take preference over any Postal applications. This is still to be agreed with Blithfield Anglers at the present – please watch the website and Facebook for any updates before you attend.
Subs
Subscriptions increase has been approved by the committee – full member increase from £70 to £80, OAP will increase from £35 to £40 both increases take affect from 1st March. New member rates to remain unchanged at £100 for a full member and £60 for an OAP.
This is the first price rise for quite a few years, it also reflects the extra cost for upgrading the membership system and our plans to continue works to improve facilities and access to our fisheries.
Life membership of BMAA is to be suspended from 2025 due to increasing numbers of retired members and the complexities of keeping in touch with life members. All previously issued life members cards will remain valid, but they will only be issued after 2025 when committee approval is granted
Caldwell
Works are nearing completion to replace the old timber pegs with plastic platforms – we currently have two thirds of the pegs complete and are awaiting the contractor returning to finish the remaining ones. in addition, the contractor will be adapting two of the pegs for disabled/wheelchair access, these swims will be demarked accordingly and are specifically for anglers requiring wheelchair access (as a result members are to make these pegs available for any members requiring wheelchair access, this means that if you are fishing on these pegs and a wheelchair user wishes to fish there you will have to move to another swim).
Some works remain for our work party team to level the access to the new platforms and for some trimming back of trees to enable casting to take place from all swims. In addition, we have a replacement sluice gate being installed and all new pegs will be numbered to assist with running of matches and for our bailiffs/members information.
We also have a new sign board to be installed within the car park area.
Kingstanding
Restocking of the top pool has been undertaken with tench and crucian carp we are currently awaiting confirmation regarding Roach/ skimmers which we are hoping to stock during the current winter period – this may not be until next winter however as restrictions and fish availability are against us.
Security cameras fitted around the waters – all anglers should be aware that these cameras record activities on and around the venue.
New notice boards are awaited and will be installed in the carpark area.
Grant has been applied for to improve disabled access and to provide a designated wheelchair accessible peg.
Branston Water park
Work parties have been undertaken to restore pegs which had become very overgrown and to clear litter from the undergrowth. ESDC were kept informed and are working alongside us permitting the water managers to undertake repairs to the swim's during the spring. Again, these works are subject to Corona virus restrictions and council permission to undertake works all members should bear this in mind.
Staunton Harold
The club has undertaken road repairs to assist members using the farm carpark.
River Mease
No longer available to fish – the farmer has decided to not issue a lease for the forthcoming season – our fishing on this River is discontinued from the 14th March 2021.
Coaching  
Coaching sessions during 2020 were cancelled – we are looking at re commencing in the spring of 2021 more details to follow in due course
General
We have appointed more bailiffs and have amended our system of reporting waters checked to ensure that bailiffs are visiting appropriate waters to avoid repetition. The new system is working well – we have had several disciplinary meetings following reports of members breaking rules, these members have been suspended or in several cases expelled from the club. We would suggest that all members read our rules and are fully aware to avoid consequences.
we have a zero tolerance too letter being left on any of our waters and will continue to suspend/expel members leaving ANY litter you should be aware that you are responsible for ALL litter in the swim that you are fishing, whether it was brought by yourself or not, you are responsible for tidying the swim if you decide to fish it.
Committee
It has been an exceedingly difficult year for holding any committee meetings we have also had several committee members stepped down and we have two applications from members wishing to join the committee. As a result of no AGM being held it is our intention to appoint Gary Rogers and Neil Lawrence to the committee.
We have also amended the role of committee members in that all new members are to take on board a specific role within the club for instance a water manager role or a maintenance role etc (this we feel gives more ownership of a particular task to an individual person) the roles will be added to the website under the "contact us" banner soon.
The committee have also elected Dave Fern as chairman, Roy Sutton as secretary, Andy Gibbs as Membership Secretary and Gordon plant as head bailiff.
Long standing committee member Jack Harvey has been elected Vice President.
The position of treasurer is currently being undertaken by the chairman and secretary
Vice chairman does not currently exist and will be appointed at the next committee meeting
New Rules
No access is available on The River Trent during the close season for members to walk the banks/pre-bait/Fish spot etc – BMAA to change padlocks to combination locks during close season period (Reason abuse of carparks, litter, gates left open, dog walking and upsetting landowners)
48 hr maximum stay on all waters with exception of Manor Park and Branston Water Park where members can stay for a maximum of five days. (following feedback from members this year)
Both new rules have been approved by the committee and are effective from 1st March 2021.
To end on a positive note – I really do hope that you are managing to stay safe and hope to get the chance to meetup with you on the bank at some time in the coming year.
Best regards
BMAA
Secretary Roy Sutton
07595631472