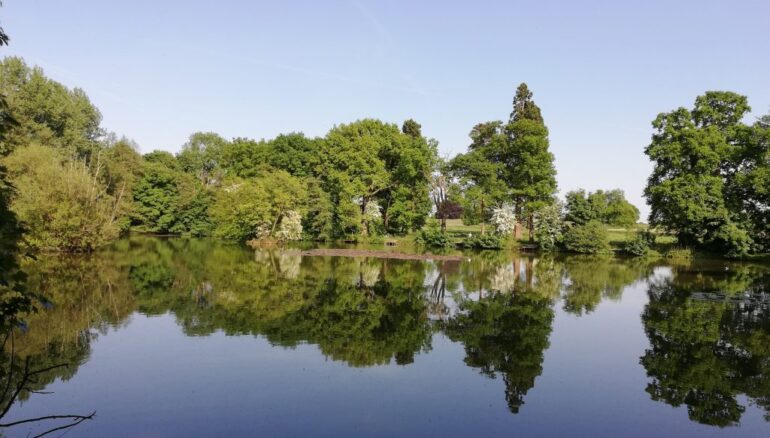 Newsletter – September 2020
BMAA Newsletter September 2020
BMAA committee decided that an autumn catchup was needed to bring the membership up to speed with a few developments since our last newsletter in March 2020.
Obviously by far the biggest issue has been the ongoing Covid pandemic which is had a significant impact on the club and our ability to manage and undertake maintenance works on our waters.
We have also struggled with payment of subscriptions; this has been made even more difficult due to a few issues with our current online payment system. We are hoping that these issues are now largely resolved and have decided to significantly amend the online payment method to eliminate the issues that we have experienced, this process will take several months and is now ongoing. We are hoping to have it resolved prior to next spring. If you have experienced problems we apologise for this – believe me when I say that it's been far from easy for us to keep pace with these issues at times we are likely to still find some problems with members details and subscriptions going forward please bear with us as these issues may not become apparent until next time you come two pay your subscriptions.
Anyone who still hasn't paid their subscriptions should check the receipt from last year, under normal circumstances you have one month beyond the date of expiry until you become ineligible to pay subscriptions and would be having to re-join the club , during Covid we have not penalised members for late payment we will continue to do so over the next few months so if you are late please do not worry just pay subscriptions and don't worry about losing your membership.
If you haven't paid your Subs but wish to do so to remain a BMAA member please call myself I will assist.
Covid also led to the postponement of the annual general meeting we have taken the decision therefore to bring forward next year's AGM to the 25th of January 2021 this will be held at 7:30 PM at kingstanding pools HQ we will advise procedures for this meeting on the website/Facebook page in due course.
We have also organised a fly fishing paying in night for the 1st of March 2021 , this will also be held at kingstanding at 7:30 PM this is an opportunity for fly fishing members to purchase one of the limited number of permits to fish at Blithfield, these tickets all sold out last year so if you want a permit bear this in mind. Applicants attending will take preference over any Postal applications.
Caldwell
We are in the process of finalising costs for undertaking work to replace the existing timber pegs with plastic pegs (like kingstanding) we also have provisional plans in place to upgrade signage and to improve the car park area. We intend to organise several work parties during the autumn/winter period subject to ability to do so with current restrictions.
Kingstanding
We were unable to complete the restocking/netting exercise that was commenced early 2020, these works cannot recommend until the winter period due to fish movements/stocking being advisable only at lower water temperatures. We also intend holding the number of work parties to address undergrowth and access issues on the bottom pool.
We will also attempt to organise work parties on other waters, this isn't always possible however as other waters are leased and we do not own the waters and land.
Members should be aware that be BMAA will always attempt to utilize work parties as opposed to paying contractors, this is not however always possible.
Coaching  
Coaching sessions during 2020 were cancelled – we are looking at re commencing in the spring of 2021 more details to follow in due course
General
Membership of the club has increased significantly during lockdown it is our intention to address the "lack of bailiffs" on some of our waters – if you're interested in a bailiff roll please contact us accordingly – we are looking to assist with expenses for undertaking of these duties for the right people.
All issues should be reported to the committee where you see any rules being broken, litter being left or suspicious activities on our waters, we have acted on a significant number of issues this year and anglers concerned have been suspended or banned from our waters where their actions have been deemed to be detrimental to the club, its members or our leases .
The correct reporting procedure should be always through the club mobile or email, not Facebook. We have voluntary bailiff service members and will report issues accordingly to the EA and police, we are not available 24 hours of everyday but will attempt to resolve your issues as soon as we are able to do so, please bear in mind that both the chairman (club mobile) and the secretary (email system) both work full time and undertake BMAA duties on a part time basis.
BMAA
Secretary Roy Sutton 07595631472