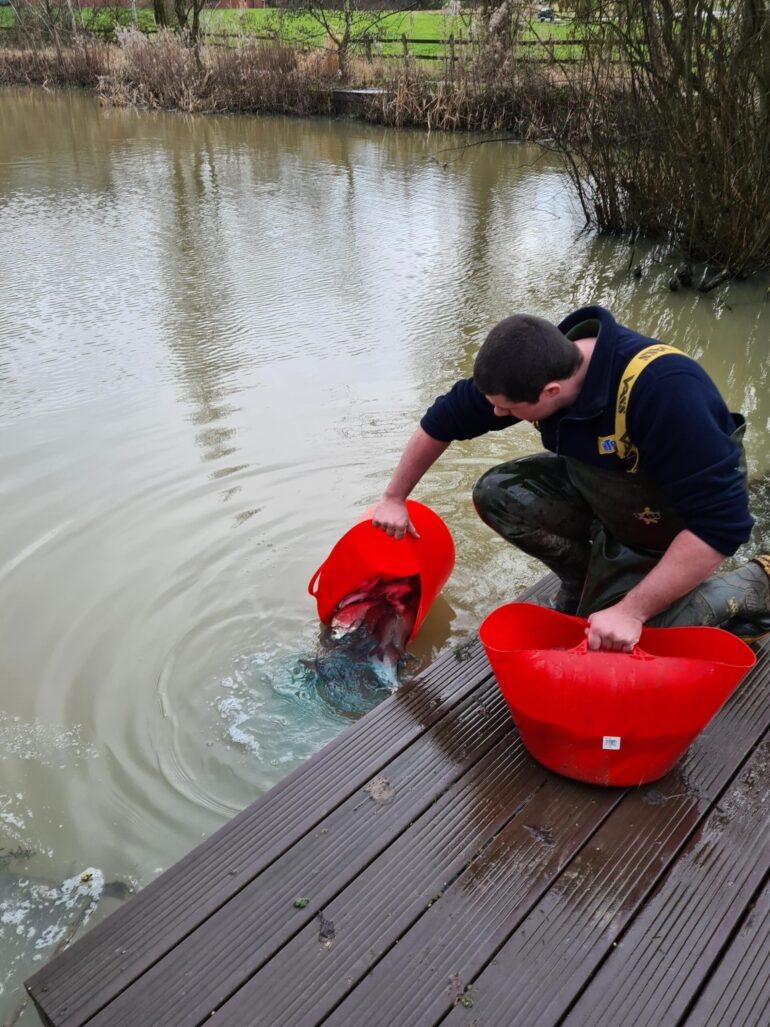 Kingstanding – Top pool restocking – 20th February 2021.
Further restocking at Kingstanding top pool – 180 x 10 to 12 inch skimmers, 15 x 8 to 10 inch Chub, 10 x 10 to 12 inch Chub.
Really good quality, bright silver fish.
If you are a local member please feel free to visit and walk round the pools, your visit will assist in keeping any predatory birds away whilst the new fish settle into their surroundings.