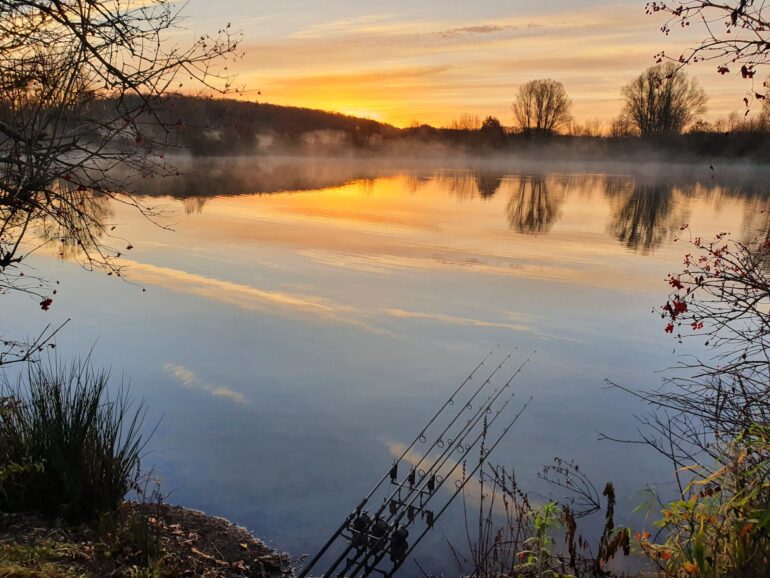 Newsletter – May 2021
BMAA Newsletter May 2021
Hope you are all keeping well.
We have been able to recommence fishing activities following government and angling trust guidance over the past few months, as restrictions have started to ease, we have equally been able to recommence with committee meetings (outside only at the present time) and work parties.
The main reason for this newsletter is to act as an update relative to membership subscriptions using the new website and online payment system. The system is working correctly and is proving to be extremely successful for most members, we do however have a significant number of existing members whose details do not include email addresses etc, these members are currently unable to update and pay their subscriptions until such time as they have verified a current email account on the system. Equally a few members have tried logging into the system with incorrect email addresses. Without an email address associated to your account you will not be able to pay your subscriptions.
Any member having issues should email myself on secretary@burtonmutual.co.uk so that I can resolve them
Also be aware that you can only upload one photo – if you add one of the cat/dog or even the ceiling you will not be able to amend it – if this happens send the correct photo to myself on secretary@burtonmutual.co.uk  – photos should be a head and shoulders recent photograph – it appears on your ID card. Without a photograph the ID card cannot be issued, so please check that its done. Also check your address is current – several members have been chasing me when their ID card hasn't arrived only to find that their address is wrong or in some cases not on the system.
You cannot keep using your old card, they are all redundant from this year onwards. Equally membership numbers may well change, I know some members value their old numbers – these are on our old membership list as a record only, they cannot be added to the new system, however.
Fly Fishing
We still have I couple of fly permits available for members to be able to fish at Blithfield reservoir during the current season, these permits or £50 and enable you to fish eight sessions at Blithfield reservoir, if you are interested in obtaining one, please contact myself on the email address given above.
Subs
Subscription's increase has been approved by the committee – full member increase from £70 to £80, OAP will increase from £35 to £40 both increases take affect from 1st March. New members are currently suspended whilst we assess membership numbers and club finances – we will decide in late June as to when or if we are going to allow any new members to join.
Caldwell
Works are complete to replace the old timber pegs with plastic platforms.
Restocking planned for winter 2021 – orders placed to reserve fish already.
There is one day remaining when final levelling and the remaining disabled peg will be completed along with installation of the new signboard.
Kingstanding
Restocking of the top pool has been undertaken with tench, crucian carp, roach, and skimmers.
Security cameras fitted around the waters – all anglers should be aware that these cameras record activities on and around the venue.
New notice boards are awaited and will be installed in the carpark area.
Grant has been applied for to improve disabled access and to provide a designated wheelchair accessible peg. 
River Mease
No longer available to fish – the farmer has decided to not issue a lease for the forthcoming season.
Coaching
Coaching sessions – meeting to relaunch a few sessions organised for mid-May, website will be updated with future plans accordingly.
General
We have appointed more bailiffs and have amended our system of reporting waters checked to ensure that bailiffs are visiting appropriate waters to avoid repetition.  We have also met with the local rural police officer responsible for Derbyshire and had a meeting with the bailiffs to ensure we are aware of latest rules and regulations if you are interested in assisting as a bailiff and have not been contacted by the club, please email myself and I will put you in touch with Neil Lawrence from the committee who is acting as a central hub for bailiff related issues.  
If you any illegal fishing poaching to first ring the EA hotline on 0800 807060, then get in contact with club so we can deploy bailiffs or police and do a formal report.
Work parties
We need more assistance on work parties, I am disappointed that the last two events at kingstanding were so poorly attended (thanks goes out to those members who did assist, however we have not been able to undertake all the work which we had intended due to lack of helpers). I am aware that time is limited and that you have joined the club to go fishing, however we rely on volunteers for a lot of the work undertaken on club waters and to be honest it is always the same old faces, your help even if it is only for a couple of hours is really appreciated on these events.
To end on a positive note – I really do hope that you are managing to stay safe and hope to get the chance to meetup with you on the bank at some time in the coming year.
Best regards
BMAA
Secretary Roy Sutton – 07595631472