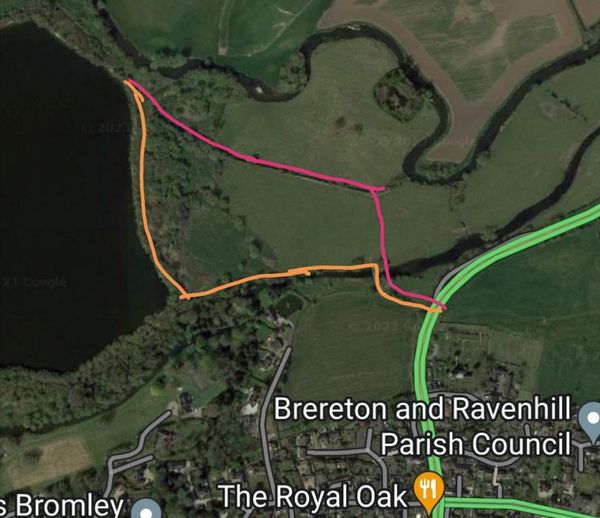 Saddlesall lake – improved access arrangements
Through a lot of hard work and trust we have now acquired some more access to Saddlesall lake.
When you go over the river from the layby carpark you can now go straight across the 1st field to the gap in the hedge. Once into the 2nd field turn immediately left and follow the hedgerow all the way until you come to a newly installed old looking gate with our lock on it. Go through the gate and follow the mowed path and this will bring you to the lake this is the pink line in the photo. (orange line is the old way which has also been mowed)
You will get a barrow there BUT there is a steep bank you need to go up and over which might be an issue for some so maybe go and walk the route 1st to see if its suitable for you.
At this time you can only get to where the pink line finishes as it over grown further on which is a project for another day, you can turn left when you reach the lake to more pegs.
PLEASE PLEASE lock gates after you and take your key DO NOT climb over any gates with our lock on them