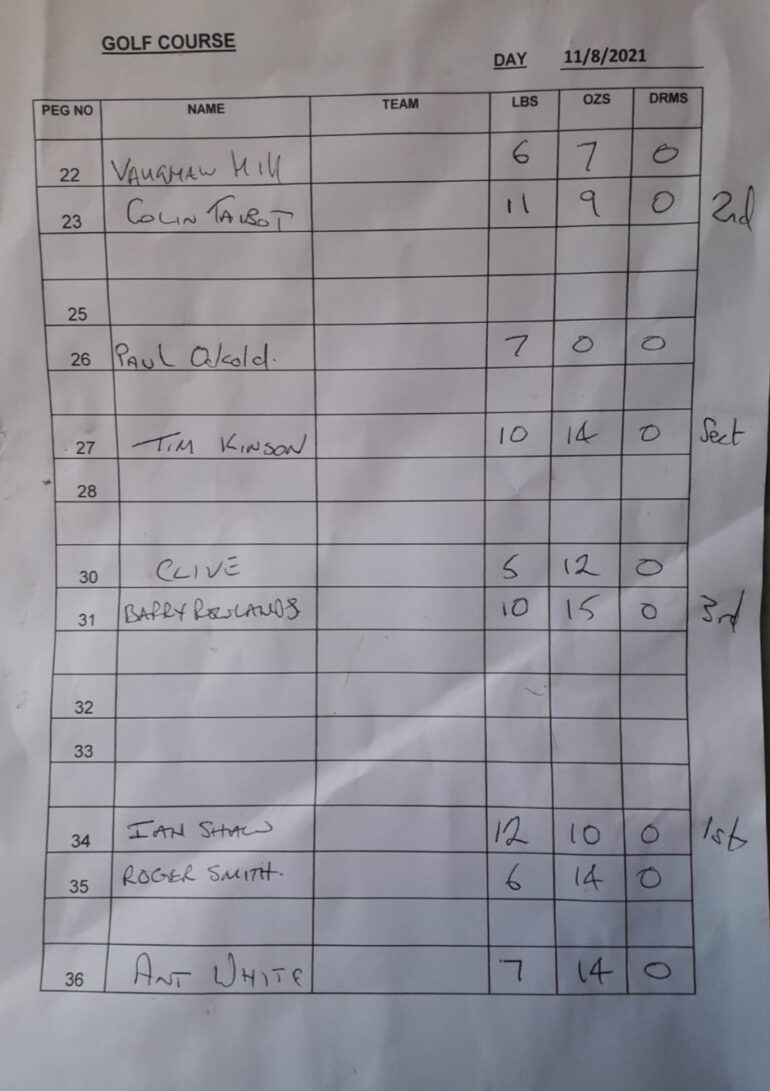 Branston Golf Course 12th August 2021
Unlucky for some, but 13 was the number of Anglers that took part in the Wednesday open at Branston Golf course.
Whilst the weather has been very kind to us of late, and its always wonderful being by the waters edge especially the Trent, The Rivers have been out of sorts over the past few months.
Thankfully, the fishing does seem to be improving slightly and fingers crossed that things will only get better going into September.
The Match had many of the usual players, legends and rogues amongst them ( I will let you decide whos who)
The match was won by local top rod Ian Shaw with 12lb 10oz, Ian had mainly Roach on the pole, fishing over Ground-bait which can be a devastating tactic on this stretch.
Match organiser  Colin Talbot came second with 11lb 9oz. Colin fished the Waggler catching mainly Dace and small Chub.
Third place was Barry Rowlands with 10lb 15 oz opting for the Pole approach again.
Sections were won by:
Nigel Bull 9lb 12oz
Tim Kinson 10lb 14oz