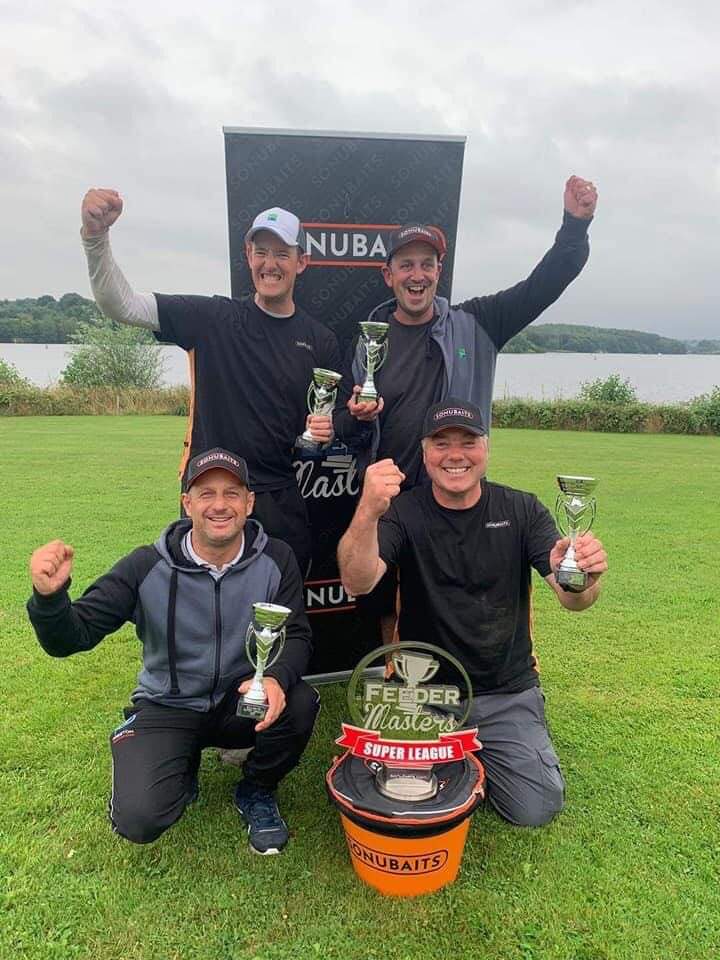 Staunton Harold Feedermasters Super League Final Saturday 21st August
Today was the day some of the countries top Feeder Anglers wait for all year around.
The final of the Feedermasters super league final is to these boys what Christmas eve is to Millions of little children across the world. However instead of kids waiting up to see if Santa has been, we instead find the likes of Phil Ringer and Lee Kerry unable to sleep through excitement, riddling off Groundbait in their pants in the middle of the night, going through their plan of attack for the match ahead.
The event is a teams of four competition and make no mistake about, it really is the best of the best. This year we even had a the England team compete, forming formidable teams such as Preston Innovations and Ringers Baits to name but a few.
12 teams in total turned out to see who would be crowned the overall Feedermasters Super-league champions at what is fast becoming on off the countries top feeder venues.
On the day the reservoir fished quite poorly compared to normal standards, with the big slimy Bream being star struck and not making appearance for our superstars on the day. However when there is a field of Anglers in this caliber Bream fishing is not the only tool in their armory. It was quickly apparent that the smaller silver fish were feeding and this became the main approach for the majority or the teams.
Overall the match was won on the day from peg 63, by an absolute legend of the Angling world- Mick Vials with a tremendous net of silvers for 30lb.
Second place was Phil Ringer from peg 70, which goes to show that those late night riddling sessions pay off.
However this competition is not about individual winners, as nice as it is, these guys are there as a team for the league and every single one of them wanted to take this title for their respective teams.
This prestigious title and champions of the Feedermasters Superleague 2021 went to the amazing Preston Innovations team. Their unbelievable results on the day of three section wins and one second in section gave them 5 points in total, meaning they clinched the trophy from the Ringerbaits team.
Most of the fish caught through out the match were caught at around 30-50 meters, dependent on depth most opted for Groundbait, with worms and casters.
Bmaa says: Wow, well its hard to say where to start. These big events that are continually being run on Burton Mutual Waters speaks volumes about the about of publicity we are generating for the club. The hard work that Shane has put into getting these matches off the ground is clearly shown by the superstar's that are attending these matches.
Being a match organiser is a thankless task and you certainly need thick skin to do it, much like me Shane has broad shoulders and does not let the moaners get to him. These matches he has started to run are top flight professional matches let us make no bones about it. They are growing from strength to strength and quite honestly i for one can not thank him enough. Do yourselves a favor and get booked onto these matches, that is of course if you can get your name down as they are normally a sell out, and for good reason!