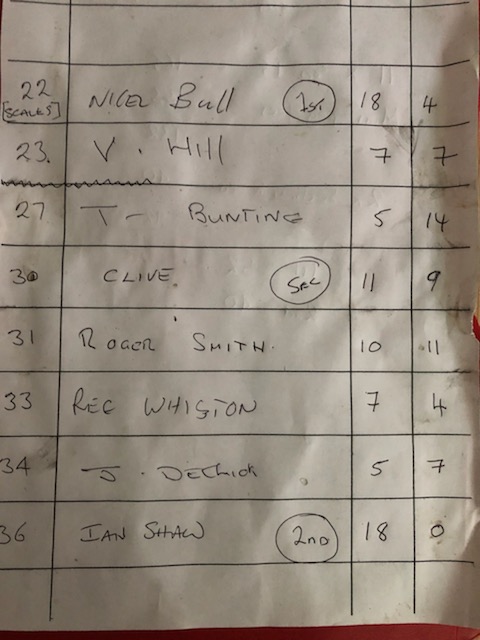 Branston Golf Course Wednesday the 18th August 2021
I think it is fair to say that the river weights are getting better as the weeks move by.
Slowly but surely the fish are coming back onto the feed and some decent weights are beginning to come out.
12 Anglers fished the Open today and with match organiser away it was difficult to get any catch details for me to report back to you on. Thanks however to Roger Smith who sent me the results via a text that looked like it had been written on the back off an old fag packet, think its fair to say that unless it involves tractors and setting out and making superb pegs, there is no air and graces with Mr Smith.
After about 8 hours and consulting numerous texts on on how to decipher ancient writings, i managed to obtain the elusive match results from the paper Roger had text me.
Order was returned with the Bull in a china shop, Nigel Bull taking first place with an impressive haul of 18lb 4 oz.
In the main frame again was Ian Shaw nipping at Nigel's heels, coming second with 18lb
Section winners:
Barry Rowlands with 9lb 9oz
Clive with 11lb 9oz