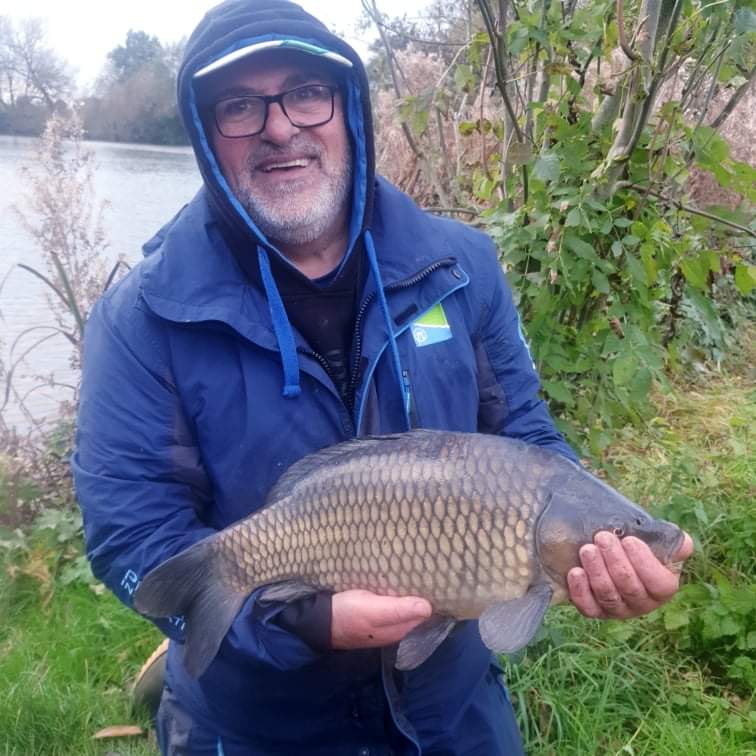 BMAA Winter League Round 3- Kingstanding Bottom Pool Sunday the 31st October 2021
Today was the third round of the BMMA Winter League. Normally held on the Rivet Trent at Cuttlebrook, this time the match was held on the Bottom Pool at Kingstanding, due to dangerous river levels.
Apologies for not doing a report on the first two rounds, before the match at Kingstanding the mighty Ian Shaw was leading the table.
However with Ian not being able to fish the Third round, the points were up for grabs for the lad behind nipping at his heels.
unfortunately the league saw its first drop out after only three rounds in. Sometimes venues and rivers are just to manly for some folk, and although they think they are up to the challenge and love to talk a good game, and regale (or bore) people with stories of past flooded rivers they have fished and how they are a proper river angler, sometimes its best to just admit defeat and admit that we are just a fair weather angler and probably better suited to summer fishing on lovely calm conditions, then going home to put your comfies on and sit with your hot chocolate and the lovey hot water bottle your partner has prepared. However, you know me and i do not like to mention any names, plus it just wouldn't be fair on Neil Lawerence……..Damn.
Anyway back to the proper battle hardened angers that faced the elements.
Matthew24:39
And they were unaware until the flood came and swept them all away, so will be the coming of the Son of Man.
If you are wondering whats with the bible Quote,Speaking to the lads after the match virtually all of them have told me that the weather they endured was biblical. I have to admit, i did feel sorry for them whilst i was sitting home, with the central heating on, Carving my Pumpkin getting my Telly Tubbie custom ready for a night of Trick or Treating.
The natch was a first for many of the lads, having never seen KS before. It was a slow start for most, with only the odd net fish being caught.
Giuseppe, managed to hook and land one of the recent carp, a beautiful fish of 11lb, this with his other silvers saw him win the match with 13lb 10oz in total from peg 49.
However, this league is not about the overall match wins as you get no points for framing. The league is scored on section points only.
Here are the section winners for the match :
Ian Donnelly with 6lb 4oz from peg 35
Jez King with 8lb 2oz from peg 36
Paul Poutney with 9lb 6oz from peg 43
Giuseppe with 13lb 10oz from peg 49
I have to say a massive well done to those guys that braved the weather and well done to all the section winners.
Another section win from Ian Donnelly today saw him leap frog into the top spot at the third round stage.
All to play for on the next round, which weather permitting will be back on the Trent.
BMAA says:
Personally for me i think that the venue did great, it has not been used for a match venue for years and only one match has taken part on it this year alone. To put 20 people on there without the volume of bait going in on a regular basis, and to put that much pressure on a venue that is not use to it normally results in terrible results.
In all honesty it fished better than most of the weights i saw on social media for various venues across the UK of a similar nature.
It was great to see the better stamp Skimmers coming out, it goes to show the potential this venue could have in the future with just a few tweeks.
Tight lines folk.