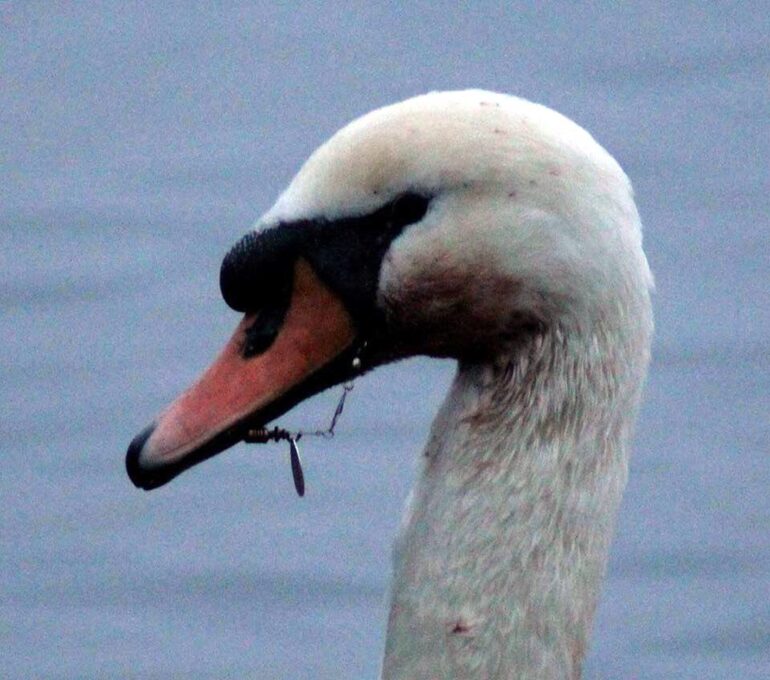 BMAA ACTION PLAN – Wildlife protection.
BMAA ACTION PLAN – Wildlife protection.
Accidents happen! – we all know that.
If you have an accidental issue that results in an issue which could impact on wildlife (for example you cast up a tree and leave a baited hook hanging off the branches etc)?
WHAT YOU SHOULD DO IS AS BELOW.
Try and retrieve if its safe to do so (do not attempt to swim out or use boats).

If you cannot retrieve it report it to me – NOT on Facebook/messenger etc but by email to secretary@burtonmutual.co.uk – I am not going to be blaming anybody for what has happened, I would far rather you let me know than finding a dead/injured bird a few days later.

BMAA will resolve the situation.
If you find a bird or and wildlife issue that needs urgent attention – i.e., a tethered bird or and injured mammal etc you should IMMEDIATELY contact.
Linjoy Wildlife Sanctuary and Rescue (Midlands)
07780742748 (24 HRS)
I would appreciate an email after you have contacted Linjoy so that I am aware of the issue.
Andy Gibbs
BMAA