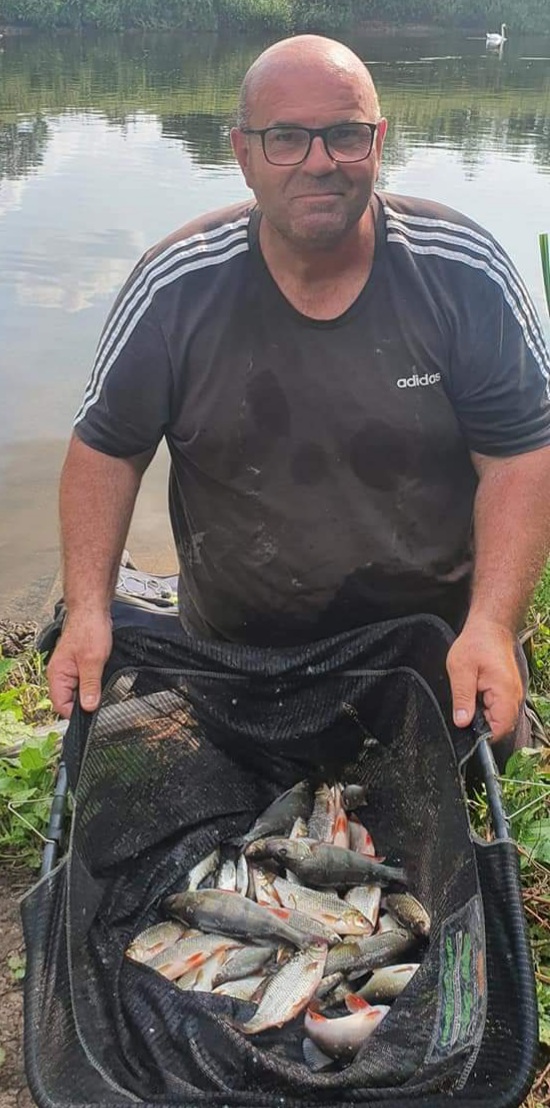 Cuttlebrook Open Match Wednesday 21st July 2021
Today saw 15 of our Members and Visitors, take part in an Open Match on the River Trent at Cuttlebrook.
Some were there to practice for the Renwick Rose Bowl qualifers, others just wanting to take part in a River match on the glorious banks of the Trent.
The Anglers were met with far from ideal river conditions, with crystal clear water and a red hot sun bearing down. The water clarity was at least 5 feet and judging by the sad faces on most, i think they knew it would be tough lol.
After pulling themselves together and consoling each other in group hugs, they decided to put on their big boy pants and soldier on.
At the all in, the Anglers on he mid pegs around 20 started on the feeder in the hopes for a early bonus fish, Jez king decided to start on the stick float on the inside line, having drawn what will noe forever be known as the Cow peg, due to the unfortunate demise of the beast who was belly up in his peg.
As the day went on, it was clear that many Anglers where going to struggle, at least four went home for an early bath whilst the remaining warriors battled on.
At the all out although not the catch rates we were hoping for in sounded like quite a few Anglers had found the odd fish.
Steve Miller had caught a small Barbel around the 12oz mark, which is always a lovely thing to see and also magnificent to know they small Barbel are there coming through.
It was Jez King however that took the honors on the day fishing a stick float and bronze maggots, He fished down his inside line around two rod lengths out in around 8 feet of water and caught Roach and Dace to put 7lb 80z on the scales.
His partner in crime and also the second half of this chuckle brothers outfit, Neil Lawrence came second with 5lb 12oz of Roach and Dace with the odd Perch thrown in.
Speaking to the lads after they both stated that if they had brought their whips, they believed they could have doubled their weights. Here at BMAA we say " could have, should have, would have " lol. Well done boys.
In third place was Neil Gould with 5lb 8oz just nipping at the heels on Neil.
BMAA say: Great to see this stretch being used for matches again, bait going in can only be a good thing. The response from the Anglers as been amazing and we can only hope it continues.