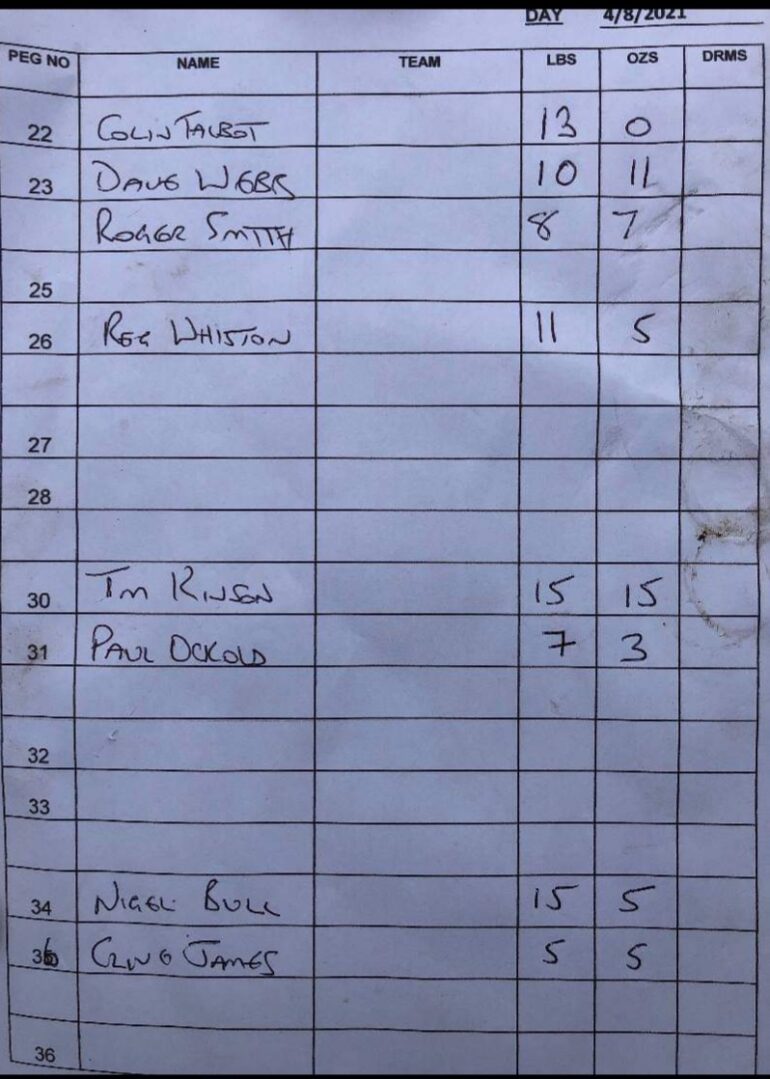 Branston Golf Course Wednesday 4th August 2021
Today saw some of the local river legends take to the banks of the Trent at Branston Golf course for their weekly Wednesday open match.
With the rivers like most venues up and down the country this last month being out of sorts, most anticipated they were going to be in for a tough match. This is fishing though, and anything can happen.
As is popular on this stretch, most of the Anglers opted for a pole of Groundbait approach, as this tends to bring in the better Roach.
Local legend who some speak of as half God, half beast, Nigel Bull refined this method to such a high standard on Branston, that he has strung together countless match wins and festival trophies that leaves us mere mortals quake when drawn anywhere near him.
The quality of the Anglers on these matches however, does mean that sometimes Mr Bull does not always have it his own way. With Burton having the Trent running through the town, it has honed countless River Legends, who mastered their River craft via years of apprenticeship and a mis-spent youth, sitting on the bankside. Tis said that if you were to cut a Burton man in half, it would say "TRENT" down the middle and when they cry it is not tears but water from the Trent itself.
At the all out another well known River Angler Tim Kinson has taken the honors, dropping 15lb 15oz of Roach on the scales.
Nigel Bull was just behind in second with a weight of 15lb 5oz.
Match organiser and Mr Cool as a Cucumber Colin Talbot came third with a respectable 13lb.
All of the winners went for a Pole over Ground bait approach as expected to put together their impressive haul of roach.
BMAA says: These matches have such a tremendous quality of River Anglers on them, you could be forgiven for feeling a bit intimidated to fish alongside them, however this just simply is not the case. These matches are so well run and friendly that any level of Angler is welcome. Colin who organised and runs the Matches is a well known local Anger and goes to great lengths making sure that everyone there has a great day out. What more could you ask for with glorious surroundings and friendly faces with lots of banter, why not give it a try and get yourself out on the bank.